Welcome to Gundog Central
A centralized place to find your next hunting dog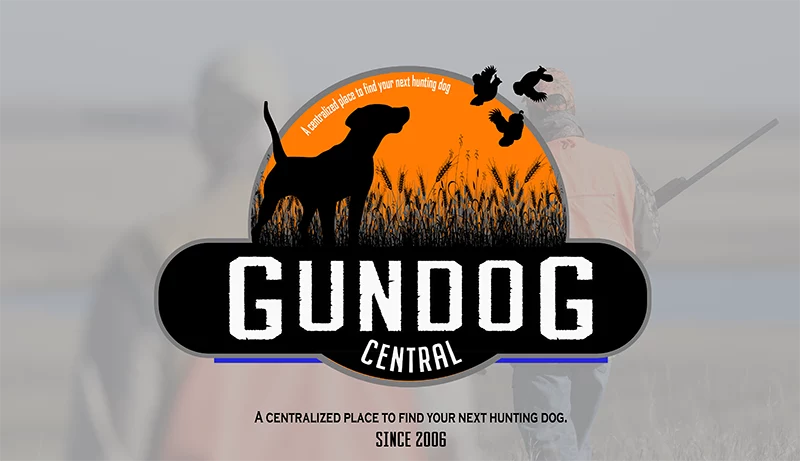 Gundog Central is a centralized location for finding your next Gun Dog, Bird Dog, Field Dog .... and now Hound dogs. We've tried to make it as easy as possible for you to browse the many different hunting dogs for sale. We cater to the upland bird hunter and wetland waterfowl enthusiast, as well as people who compete in field trial events.



Click a dog icon above to jump into the classifieds
Whether you're looking for pointer breeds like the English Pointers, English Setters or French Brittany's, Retrievers like the Labradors Retrievers or Golden Retriever, Flushing breeds like the English Cocker Spaniel, English Springer Spaniel or Boykin Spaniel, or Versatile breeds like the German Shorthaired Pointers, Weimaraner , Hungarian Vizsla or German Wirehaired Pointers you'll find them here, along with many other hunting dog breeds. You'll find gun dogs in our classified section that are for sale by individuals and professionals alike. Only ads dealing with working gun dogs, bird dogs or field dogs should be posted here.
New for 2020, we have absorbed our sister site Hounddog Central and added a few of the hound dog breeds that were listed there. You can now find Hound dogs, Coon dogs, Beagles, Fiest and Cur for sale here. So if you're interested in buying or selling Bluetick coonhounds, Redbones, Black and Tan, Treeing Walkers, Beagles, Blackmouth Cur and Mountain Feist, you've come to the right spot.
We're dedicated to making this the best site to find your next hunting dog. Dog trader or kennel, listing your hunting dog for sale is easy and FREE. To get started advertising your dogs, all you need to do is create a FREE account
Current News and Announcements
Send us your news and we'll post it on the site