Welcome to Gundog Central
Where the Bird is the Word!!
Gundog Central is a centralized location for finding your next Gun Dog, Bird Dog or Field Dog. We've tried to make it as easy as possible for you to browse the many different hunting dogs for sale. We cater to the upland bird hunter and wetland waterfowl enthusiast, as well as people who compete in field trial events.
Whether you're looking for pointer breeds like the English Pointers, English Setters or French Brittany's, Retrievers like the Labradors Retrievers, Flushing breeds like the English Springer Spaniel, or Versatile breeds like the German Shorthaired Pointers and German Wirehaired Pointers you'll find them here, along with many other hunting dog breeds. You'll find gun dogs in our classified section that are for sale by individuals and professionals alike. Only ads dealing with working gun dogs, bird dogs or field dogs should be posted here.
We're dedicated to making this the best site to find your next hunting dog. Dog trader or kennel, listing your hunting dog for sale is easy and FREE. To get started advertising your dogs, all you need to do is create a FREE account
Current News and Announcements
Send us your news and we'll post it on the site
Two Heroes - by Tom Word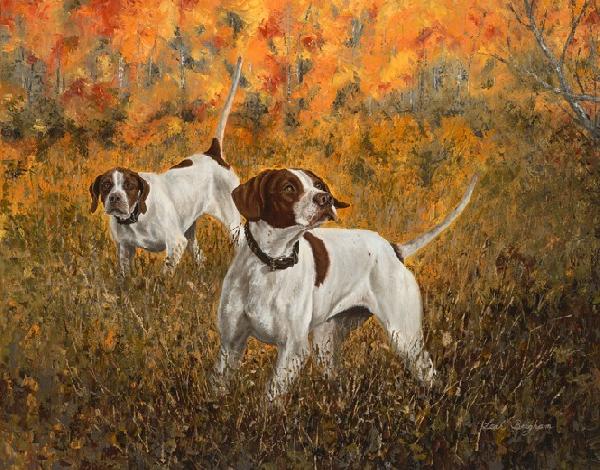 They are two heroes , both Pennsylvanians, both Vietnam combat veterans. Both are pointing dog professionals. One is a Marine, one is Army. They both saw much combat, and that has had its inevitable consequences, physical and mental.

[ Details ]
Featured Gun Dog Ad of the Day
Featured Bird Dog of the day. Ad created by ROBERT GROVE. #gundogcentral #birddogs #birdhunting #upland #gundogs #sportdog #fielddog #dogsofgundogcentral #loyalldogfood #loyallforlife #GermanShorthairedPointer
[ Details ]
Gundog Central Reload - 11/15/2019
Our banner ads are now twice as large and twice as likely to get the attention of new customers. Over 100,000 people visit Gundog Central each month and at any given time, we have well over 1,000 active classified ads in our system. We are one of the most popular places on the internet to buy, sell or brag about your hunting dogs. Our bounce rate is extremely low, under 1%, mean 99% of our audience is here because they are interested in your hunting dogs. To help you target this audience we offer featured ads and banner ad placement to help you and your business stand out in the crowd. You can read more about them here : Advertising on Gundog Central

[ Details ]
Featured Gun Dog Ad of the Day
Featured Bird Dog of the day. Ad created by BLAINE WHEELER. #gundogcentral #birddogs #birdhunting #upland #gundogs #sportdog #fielddog #dogsofgundogcentral #loyalldogfood #loyallforlife #LabradorRetriever
[ Details ]
Bama Bird Dog Club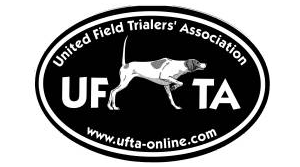 UFTA Field Trial

Featured Gun Dog Ad of the Day
Featured Bird Dog of the day. Ad created by BRIAN GRAEB. #gundogcentral #birddogs #birdhunting #upland #gundogs #sportdog #fielddog #dogsofgundogcentral #loyalldogfood #loyallforlife #BritishLabradorRetriever
[ Details ]
Featured Gun Dog Ad of the Day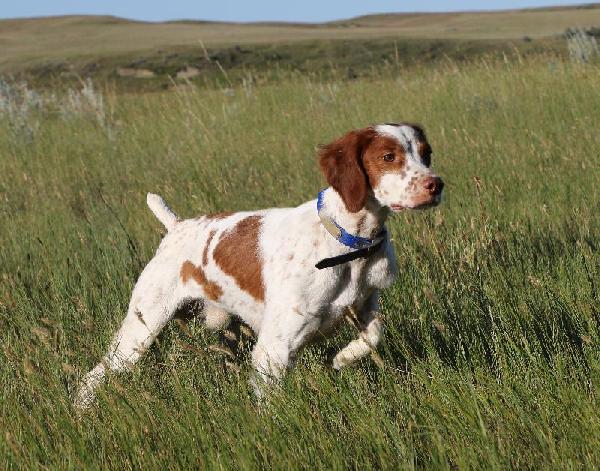 Featured Bird Dog of the day. Ad created by SAMANTHA JAMES. #gundogcentral #birddogs #birdhunting #upland #gundogs #sportdog #fielddog #dogsofgundogcentral #loyalldogfood #loyallforlife #AmericanBrittany
[ Details ]
Featured Gun Dog Ad of the Day
Featured Bird Dog of the day. Ad created by JIM MARIANI. #gundogcentral #birddogs #birdhunting #upland #gundogs #sportdog #fielddog #dogsofgundogcentral #loyalldogfood #loyallforlife #GermanShorthairedPointer
[ Details ]
Boomer Bar LLC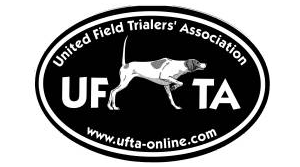 UFTA Field Trial