Epagneul Breton
Find Epagneul Bretons for sale on this page
For more information about the Epagneul Breton
Click here
If you are so passionate about pets, your life can change for the better the moment you bring Epagneul Breton in your home. Famous for their excellence in the field, these 'little' dogs are easy to please and will capture your heart with their joyful nature and bright, sound expressions. Here's everything you need to know about this intelligent and spontaneous dog.

Description
Epagneul Breton is one of the best hunting dog breeds par excellence. It is distinguished with an elegant appearance, harmonious constitution and solid bones. Despite Its small size, it has great vigor and strength. Thanks to its alert expression, Epagneul Breton adapts excellently to any environment, it's sociable and highly intelligent hence easy to train. It enjoys playing outdoors, and if you have kids, they will form an unbreakable bond together. Interestingly, it doesn't show any problem of dominance with other dogs, and therefore, you can easily socialize it to live with other pets.

Breed history
Epagneul Breton, also known as the 'French Brittany' originated from the Brittany region in Northwestern France in the 19th century. In 1907, a famous lawyer from France by the name Arthur Enaud and other enthusiasts of the breed formed the very first association to nurture, promote and develop Epagneul Breton breed. Few decades before 1907, the breed had begun to develop and evolve in France, though without any formal organization or structure. Therefore, the earliest origins of this breed are difficult to trace, but its history started going into books in 1907.

Originally, Epagneul Breton was prized as a great breed to hunt woodcock, but the French breed club was determined to develop it into a pointing dog that would excellently hunt all species of upland game. The Hungarian partridge, also known as the grey partridge became a popular game bird in Europe and people preferred to go bird hunting with Epagneul Breton breed.

Epagneul Breton was brought to North America in the late 1930s, and through selective breeding, the 'American Brittany' developed to be a faster, taller and stronger version of its ancestors which also eliminated the black color in their coat. A group of Epagneul Breton breeders developed a strong liking towards this breed, and due to their unending desire to retain the original features of the breed, they formed the Club Epagneul Breton of the U.S in 1997 to promote this breed.

Appearance and coat colors
Epagneul Breton has a compact body, usually described as 'square' or 'cobby'. It is distinguished with wide and short ears covered with wavy hair, slightly oblique, oval-shaped eyes, and wide nose with wide nostrils and medium-length muzzle with strong jaws. The dogs are medium-sized with slightly wavy coat and feathering on the legs. Acceptable colors of the coat are orange and white, white and liver, black and white, or tricolor combinations in black and liver, which is mixed with the traditional orange and white. The breed is also characterized by pigmentation in the lips, feet and nose and the eyelids are typically dark and almost black. In most cases, Epagneul Bretons are born tailless but end up having a short docked tail. They weigh around 26.6 lbs to 39.6 lbs with an average lifespan of up to 14 years.

Hunting aspects
Epagneul Bretons are athletic, sound, efficient and dynamic bird dogs for the foot hunter. In fact, it was originally bred as a hunting dog thanks to its easy to train and sweet-natured traits. The breed is sensitive to correction, and if you go hunting with it, you can never change your hunting companion. The breed's foundational ancestors were athletic, hardy dogs that exhibited natural hunting acumen alongside courage and determination and Epagneul Breton is no exception. This breed is enduring and energetic and can hunt vigorously alongside bigger dog breeds.

In the field, Epagneul Breton moves with an easy, enduring and powerful 'rolling' gait which gives the appearance of rolling as it gallops across the terrain with both its nose and head held high when searching for an upland game. Epagneul Breton's classic size and ease of movement make it beautiful to watch as it performs in the fields.

This breed is versatile and makes excellent retrievers. The true meaning of 'versatile' means that Epagneul Breton breed is a great companion, not only in the field but also in the home. In the field, they search, find, point and even retrieve all manners of the game with little direction. In the waters, Epagneul Breton can effortlessly swim and retrieve both wounded and shot dead waterfowl. Their versatile nature makes them the best friends regardless of your gender, age, or hunting season.

In other words, Epagneul Breton can be described as versatile pointing dogs for any game on any environment and intelligent in revealing its constant passion for hunting. Besides, its scenting ability, gait, its outstanding ability to search for a game, spontaneousness as well as the duration of pointing, its aptitude for training and its retrieving ability makes them the best hunting dogs.

Bottom line
If you have a family and all you are looking for is a careful, intelligent yet spontaneous dog, Epagneul Breton is the breed to go for. Besides, should you be into hunting, this breed is the most valued one, and despite its small size, it will make a great hunting companion. It's a healthy dog regarded as highly resistant to many diseases and the fact that it doesn't require tremendous physical activity makes it the best family dog.
All
|
Pointer
|
Retrievers
|
Flushers
|
Versatile
|
Hounds
|
Terriers
Have a hunting dog for sale? List it here for Free.


FRENCH BRITTANY LITTER EPAGNEUL BRETON
BOTH - WHELPED ON 04/10/2023
Pointers - Epagneul Breton - Puppies for Sale
Posted on 04/14/2023 -
$1,995.00
Click for Details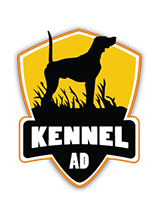 INCREDIBLE FRENCH BRITTANY EPAGNEUL BRETON
BOTH - WHELPED ON 07/25/2022
Pointers - Epagneul Breton - Litter Annoucement
Posted on 08/10/2022 - - Last updated on 12/10/2022
$2,000.00
Click for Details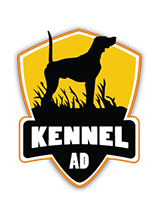 STARTED MALE FRENCH BRITTANY
MALE - WHELPED ON 04/08/2019
Pointers - Epagneul Breton - Started Dogs
Posted on 04/26/2022 - - Last updated on 12/10/2022
$4,500.00
Click for Details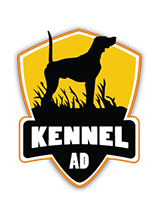 FRENCH BRITTANY PUPS AVALIABLE
BOTH - WHELPED ON 09/25/2022
Pointers - Epagneul Breton - Puppies for Sale
Posted on 10/02/2022 - - Last updated on 10/02/2022
$1,200.00
Click for Details