Deutsch Drahthaar
Dogs are man's best friend and bringing one in your home is the best decision you can ever make. Dogs' happy go lucky attitudes and adorable faces fill our lives with joy, and they make the best play companion for our children. If you are an active person looking for a hunting dog and family dog in one breed, Deutsch Drahthaar could your ideal choice. Keep reading as we tell you everything you need to know about this medium-sized dog.

Breed Description
Deutsch Drahthaar breed is made up of medium-sized, well-muscled dogs whose bodies are slightly longer than how tall they are. They have straight, strong legs with flat leg bones and broad hips, strong muscular thighs and rounded webbed feet to enhance their swimming ability. Regarded as hunting dogs, Deutsch Drahthaar has a wide flat skull with strong muzzle, slight Roman nose and powerful jaw with larger than average teeth.

They also have distinctive dark-colored oval eyes, wide nostril nose that's beautifully colored to match their coat, and medium-sized rounded ears that are set wide and high on the skull to hang down to the sides. The male sizes range from 25 to 27 inches tall and weigh 60 to 80 pounds while that of females vary from 22 to 24 inches tall and 45 to 60 pounds. Most importantly, they have a lifespan of 12 to 14 years, and thus you can have peace of mind knowing that your bond with them will last for a long time.

Coat
The coat of Deutsch Drahthaar is wiry and tightly fit and coarse with a thick under wool. According to dog experts, this breed's coat was developed to offer optimal protection from external influences like cold, moisture, heat, insects, thorns and brush. The extended eyebrows and beard give Deutsch Drahthaars their characteristic appearance. The coat has a length of 2-4 cm although it can be a bit longer and comes with a variety of coloration such as black and white or brown and white ticked with some solid patches as well as solid brown with/without white chest patches. The undercoat is thinner during warm months and dense when it's cold.

Temperament
Due to his energetic and intelligent nature, Deutsch Drahthaar was bred to be a hunting dog. Fortunately, he was also bred with the understanding that he should be a pleasant companion when he's not working. He is an alert dog that barks when necessary, hence an excellent watchdog. He is friendly with both adults and children and will make a great companion to have around. Without enough to do during the day, Deutsch Drahthaar can be bored, destructive and difficult to live with and therefore, it's important to keep him busy with dog toys or bones to chew.

Breed history
The breeding of Deutsch Drahthaar dates back in Germany in the late 1900s. During that time, hunting was done by the nobility and the rich who were lucky enough to afford keeping kennels, breeding hunting dogs and choosing people to do the hunting for them in exchange for money.

Out of hard work and dedication, a group of breeders came together and decided to create a hunting dog with versatility and ability to hunt with human hunters in the fields, forests and water. They crossed the best coarse-haired and short-haired hunting dogs such as Stichelhaar, Deutsch-Kurzhaar, Pudelpointer and Griffon, and in 1902, the Verein Deutsch-Drahthaar (VDD) was founded.

The objective of VDD was to encourage the breeding of dogs based on their performance and not looks. Within a few decades, the Deutsch Drahthaar had developed to become one of the most popular and well-tried dogs among the large gundog breeds in Germany. The breed arrived in the United States in the 1920s, and in 1953, the German Drahthaar Club of America was formed.

Hunting aspect
Deutsch Drahthaar breeds are smart, friendly and versatile dogs with commitment, endurance, intelligence and drive of a hunter. They are sensitive to correction, and their easy to train nature makes them ideal for hunting upland game, waterfowl as well as the furred game. They are mentally flexible, and their exceptional ability to concentrate on their tasks makes them outstanding bird dogs in the field.

They search the field persistently using their sensitive nose and show the game by pointing to help the hunter come to a calm shot. They hunt down the shot birds in both land and on the water even under the most unfavorable conditions and retrieve them to the master to relieve them from unnecessary suffering. These German pointers have great stamina, endurance, heavy coat and swimming ability that makes them ideal for waterfowl hunting.

Bottom line
If you are an active person looking for an aggressive and hard working dog in the field and a docile dog at home, Deutsch Drahthaar could be the right breed for you. Originally bred as hunting dogs, they are excellent pointers and will please individuals who love hunting deer, boars, rabbits, foxes and birds. At the end of the day, they can be a great companion, loyal, calm, protective and affectionate to have around.
All
|
Pointer
|
Retrievers
|
Flushers
|
Versatile
|
Hounds
|
Terriers
Have a hunting dog for sale? List it here for Free.


DEUTSCH DRAHTHAAR
MALE - WHELPED ON UNKNOWN
Versatiles - Deutsch Drahthaar - Started Dogs
Posted on 01/25/2023 - - Last updated on 01/25/2023
[
Click for Details
]
TESTED YOUNG FEMALE DEUTSCH DRAHTHAAR
FEMALE - WHELPED ON 06/01/2021
Versatiles - Deutsch Drahthaar - Finished Dogs
Posted on 01/09/2023 - - Last updated on 01/09/2023
[
Click for Details
]
DD PUPPY
FEMALE - WHELPED ON 10/26/2022
Versatiles - Deutsch Drahthaar - Puppies for Sale
Posted on 12/19/2022 - - Last updated on 12/20/2022
[
Click for Details
]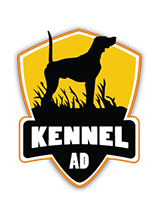 Call
DRAHTHAAR PUPPIES
Ammo vom Whittingfield x Eva II vom Elderbach
Versatiles - Deutsch Drahthaar - Puppies for Sale
Posted on 11/25/2022 - - Last updated on 11/26/2022
[
Click for Details
]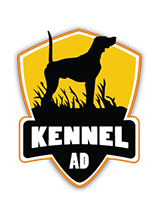 $1,700.00
DRAHTHAAR PUPS - GERMAN (VDD) REGISTERED
BOTH - WHELPED ON 07/20/2022
Versatiles - Deutsch Drahthaar - Puppies for Sale
Posted on 07/24/2022 -
[
Click for Details
]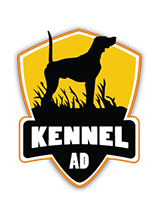 Call
DRAHTHAAR PUPS - GERMAN REGISTERED (VDD)
BOTH - WHELPED ON 07/20/2022
Versatiles - Deutsch Drahthaar - Litter Annoucement
Posted on 07/21/2022 - - Last updated on 07/24/2022
[
Click for Details
]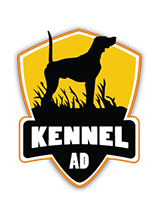 $2,200.00
DRAHTHAAR PUPPIES FOR SALE
MALE - WHELPED ON 03/17/2021
Versatiles - Deutsch Drahthaar - Puppies for Sale
Posted on 03/23/2022 - - Last updated on 03/23/2022
[
Click for Details
]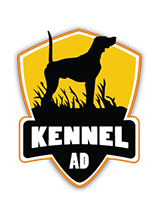 Call