Ad 85144-ONE YEAR OLD AVAILABLE!!!
All Hunting Dogs | Versatiles | Wirehaired Pointing Griffon | Puppies for Sale
2271 Views - Posted : 06/15/2022 - Updated : 03/25/2023 - Voted for : (1) times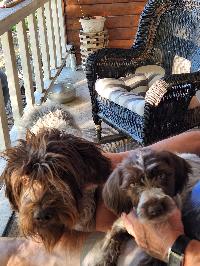 BUTTE VIEW
Kennel Account - Premium Account
BECKY VAN KLEECK
RENO, NEVADA 89521 United States
---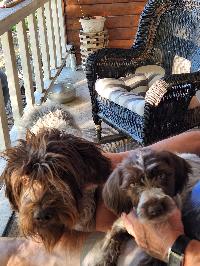 User Reviews

Write a Testimonial
Zero reviews submited so far. Be the first to write a review this individual

---
No testimonals given at this time.
* Disclaimer - No kennel, breeder, individual or dog found on this site is associated with Gundog Central in any way, unless otherwise stated. Gundog Central provides the space to advertise these dogs only. It is the sellers responsibility to describe their dogs in an honest and accurate manner. It's the buyers responsibility to verify this information before purchasing a dog found on this site. Money order scams are a common problem when selling your dogs online. Do not accept money orders or over payments. If you do accept a money order, never send real money back to the individual that sent it, as these money orders are most often fake and won't be covered by your bank.