Welcome to Gundog Central
A centralized place to find your next hunting dog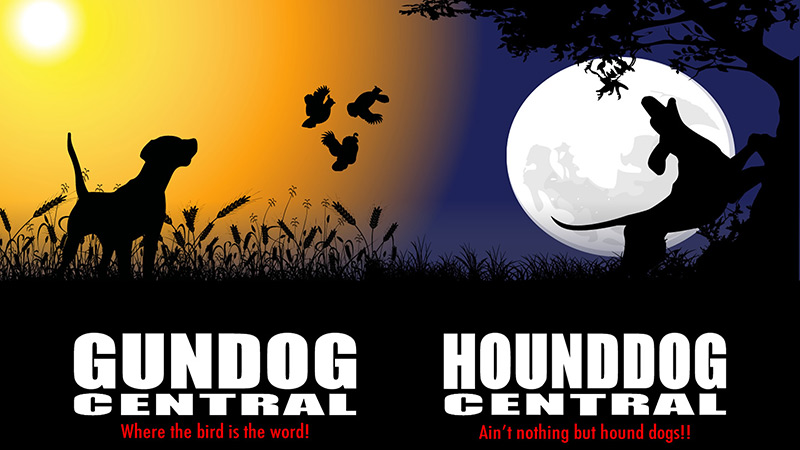 Gundog Central is a centralized location for finding your next Gun Dog, Bird Dog, Field Dog .... and now Hound dogs. We've tried to make it as easy as possible for you to browse the many different hunting dogs for sale. We cater to the upland bird hunter and wetland waterfowl enthusiast, as well as people who compete in field trial events.



Click a dog icon above to jump into the classifieds
Whether you're looking for pointer breeds like the English Pointers, English Setters or French Brittany's, Retrievers like the Labradors Retrievers or Golden Retriever, Flushing breeds like the English Springer Spaniel or Boykin Spaniel, or Versatile breeds like the German Shorthaired Pointers, Weimaraner , Hungarian Vizsla or German Wirehaired Pointers you'll find them here, along with many other hunting dog breeds. You'll find gun dogs in our classified section that are for sale by individuals and professionals alike. Only ads dealing with working gun dogs, bird dogs or field dogs should be posted here.
New for 2020, we have absorbed our sister site Hounddog Central and added a few of the hound dog breeds that were listed there. You can now find Hound dogs, Coon dogs, Beagles, Fiest and Cur for sale here. So if you're interested in buying or selling Bluetick coonhounds, Redbones, Black and Tan, Treeing Walkers, Beagles, Blackmouth Cur and Mountain Feist, you've come to the right spot.
We're dedicated to making this the best site to find your next hunting dog. Dog trader or kennel, listing your hunting dog for sale is easy and FREE. To get started advertising your dogs, all you need to do is create a FREE account
Current News and Announcements
Send us your news and we'll post it on the site
Whatever you do, dont shoot the dog - By Tom Keer
I've never seen a bird dog get shot, but I hear of at least one instance per year. When the stories roll in I get sick to my stomach. They unfold in pretty much the same way. A group of folks review the pre-hunt safety talk. All have heard it before, all are in agreement. The dogs are cut loose, the hunt is underway, and spirits are high. Jokes fly around, conversation is light, and everyone agrees they are more happy in the field than at work.

[ Details ]
Pheasant with Mushrooms and Cream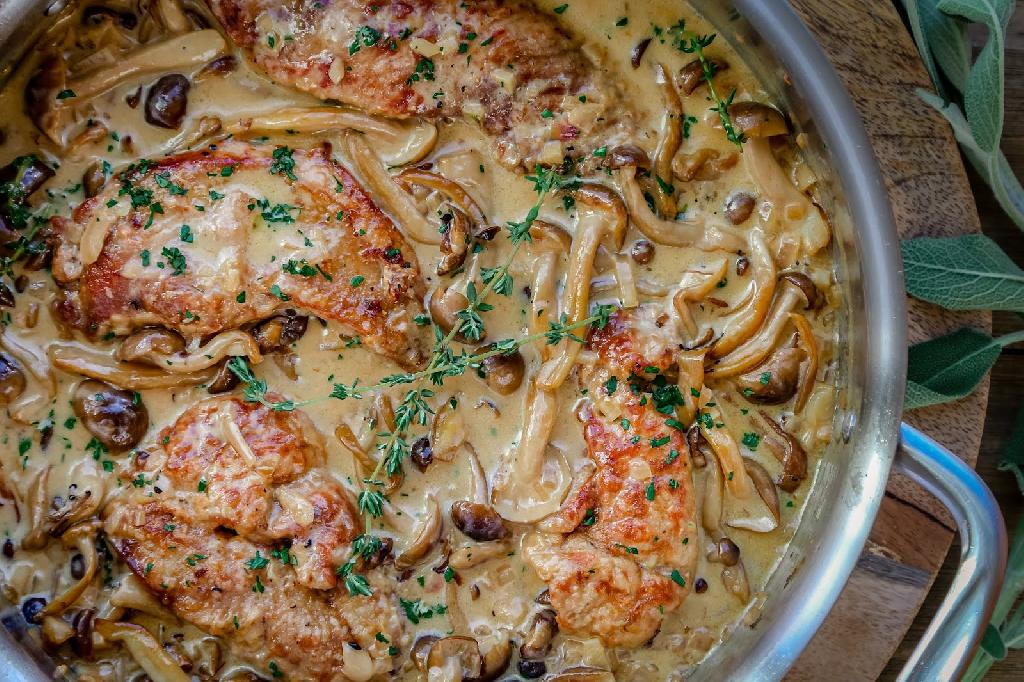 Pheasant with cream of mushroom is a mainstay of upland hunters in the Midwest. Though canned soup is convenient, it will never taste nor look as good as cooking with real, fresh ingredients. You've done the work, spent the time (and the money) in the field for your hard-earned game. Why skimp at the table now with 99 cent canned soup?

[ View Recipe ]
Shadow Oak Bo Remembered by Tom Word
I treasure many memories of Shadow Oak Bo, the first and clearest (I can watch it like a movie in mind's eye today) at Coney Lake in the Lee County All-Age when Bo was a first year. I was riding with Luke Weaver in his pickup, following in the course path. Bo had a pretty find just ahead and we both said, "Wow, that's a handsome setter." A couple minutes later he had another and got too close, bumping the bird. Luke stopped where we could watch Robin after judges and gallery moved on. Robin administered a stern correction with a rein to Bo's chest, and an instant after, Bo, undaunted, was licking Robin's hands, with tail wagging, happy as could be.

[ Details ]
The Joy of Cover Dogs - By Tom Keer
Places in snow country are reported to have lots of words to describe the white, powdery flakes gracing their winter countryside. Maybe that's true, but at home in New England we have the same with stone walls. Scratch farmers in our country's earliest years had to clear rocks struck by the point of a moldboard plow. They'd hump the granite, soapstone, flint, and quartz to the field edges and toss 'em in a neighborly fashion. These low-to-the-ground structures were called dumped walls and they served no purpose other than to allow for more successful tilling.

[ Details ]
Skin Laceration Repair in the Field by Shawn Wayment DVM
There is nothing finer than being afield in autumn's country with bird dogs. The whir of wings as a covey of scaled quail erupts from the sand sage can stir the cholesterol from the morning's greasy-spoon-country-dinner breakfast. Gun smoke clears the air as the setter climbs through the taut five-stranded barbed wire fence retrieving the first bird of the day. This is the Wild West, and ranchers want assurance that their livestock are protected. As you reach down to take the bird your well trained setter delivers gently to hand, you notice fresh blood on the dorsal surface of her back. A nimrod's classic morning has now turned into a trip to the local vet…which in this case is 150 nautical miles from where the event occurred and it is Sunday.

[
Details
]
Featured Gun Dog Ad of the Day
Featured Bird Dog of the day. Ad created by MAGGIE & CRAIG BUSCHER. #gundogcentral #birddogs #birdhunting #upland #wetland #gundogs #sportdog #fielddog #hounddog #dogsofgundogcentral #loyalldogfood #loyallforlife #sportdogbrand #gearthewayyouddesignit #huntdogmania #wearyourpassion #LabradorRetriever
[ Details ]
Featured Gun Dog Ad of the Day
Featured Bird Dog of the day. Ad created by CARLI FERRON. #gundogcentral #birddogs #birdhunting #upland #wetland #gundogs #sportdog #fielddog #hounddog #dogsofgundogcentral #loyalldogfood #loyallforlife #sportdogbrand #gearthewayyouddesignit #huntdogmania #wearyourpassion #BritishLabradorRetriever
[ Details ]
Featured Gun Dog Ad of the Day
Featured Bird Dog of the day. Ad created by JERRY MOSER. #gundogcentral #birddogs #birdhunting #upland #wetland #gundogs #sportdog #fielddog #hounddog #dogsofgundogcentral #loyalldogfood #loyallforlife #sportdogbrand #gearthewayyouddesignit #huntdogmania #wearyourpassion #HungarianVizsla
[ Details ]
Featured Gun Dog Ad of the Day
Featured Bird Dog of the day. Ad created by BOB KONZ. #gundogcentral #birddogs #birdhunting #upland #wetland #gundogs #sportdog #fielddog #hounddog #dogsofgundogcentral #loyalldogfood #loyallforlife #sportdogbrand #gearthewayyouddesignit #huntdogmania #wearyourpassion #EnglishPointer
[ Details ]