Pheasant and Pesto Sandwich
Go back to all recipes
Written by Jenny and Rick Wheatley
Visit :
Visit authors website
Prep Time: 15 min - Cook Time: 20 min
These sandwiches make delicious after-hunt lunches. You can even prepare them in the field: Make the pesto at home and slice sandwich fixings ahead of time. Bring a camp stove to cook the breasts on the tailgate of your truck.

The brining is optional. It adds flavor and moisture to the pheasant, but it is by no means necessary. If you choose to forgo the brining, make sure to season pheasant with salt before browning it in the pan.
Ingredients
4 Pheasant breasts (from 2 pheasants)
freshly cracked pepper, to taste
Arugula
Fresh mozzarella cheese, sliced
Sliced tomatoes
Ciabatta sandwich bread
4 tbsp unsalted butter, softened
1 tbsp olive oil
Balsamic vinegar
Brine
4 cup(s) Water
1/4 cup(s) brown sugar
1/4 cup(s) kosher salt
1 tsp whole peppercorns
2 clove(s) garlic, chopped
4 sage leaves, chopped (dried leaves are OK)
2 tsp juniper berries, crushed
Pesto
1 cup(s) fresh basil leaves, packed
1 cup(s) fresh kale leaves, ribs removed and ripped into smaller piec
3 clove(s) garlic, chopped
1/3 cup(s) walnuts
1/2 cup(s) freshly grated Parmigiano-Reggiano cheese
1/2 cup(s) extra virgin olive oil
salt and pepper, to taste
Instructions
Step #1 In a saucepan, combine brine ingredients and heat it just enough so sugar and salt dissolve. When cooled completely, submerge pheasant breasts into the brine and refrigerate for 1 hour.
Step #2 When ready to cook, remove pheasant from the brine and pat dry with paper towels. Then lay them between two sheets of plastic wrap and lightly pound with a mallet to get breasts even in thickness.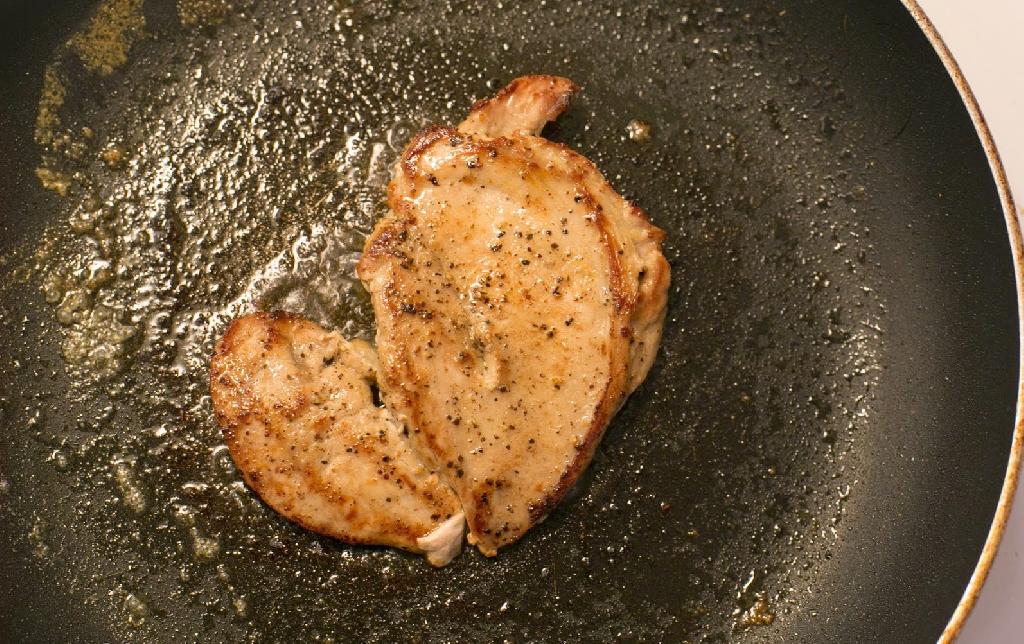 Step #3 In a skillet over medium-high heat, melt 2 tablespoons of butter and 1 tablespoon of olive oil. Sprinkle cracked pepper on both sides of breasts and then brown until cooked through, about 3-4 minutes on each side. Do not overcrowd the pan, and do not overcook the pheasant. Keep warm.
Step #4 To make the pesto, combine basil, kale and walnuts in a food processor. Pulse a few times and then add garlic and parmesan cheese. Scrape down ingredients, and then pulse a few more times. Next, with the food processor running, add olive oil in a steady stream and blend until smooth. Or, add olive oil in increments and pulse in between if your food professor doesnt have an opening. Season to taste.
Step #5 Spread remaining butter onto the bread and toast until golden—use more butter as desired. (Toast bread in a toaster at home, or if in the field, wipe out the skillet you used to cook the pheasant and toast the bread right in the pan.) Spread pesto onto both sides of toasted bread. Assemble sandwiches with arugula, mozzarella cheese slices, tomato slices, a splash of balsamic vinegar, and cooked pheasant. Finish with a sprinkle of salt. Serve warm.
About the Author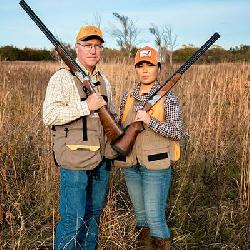 Jenny and Rick Wheatley
Visit authors website
Jenny and Rick Wheatley both grew up in Southern California and connected over a shared love of the outdoors. They started their wild game cooking blog Food for Hunters in 2011, where they share recipes, photos and thoughts on wild food. Today, Jenny and Rick continue to hunt, fish, forage and cook in the Cornhusker State – Nebraska. Their recipes have appeared in numerous publications, including Petersen's Hunting, Game and Fish, Nebraskaland and North American Whitetail magazines.

The Nebraska Center for the Book awarded their book Hunting for Food: Guide to Harvesting, Field Dressing and Cooking Wild Game the Wildlife Honor Award in 2016.
Photo Credit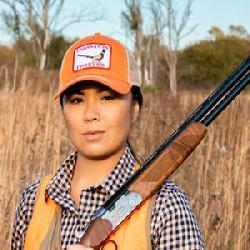 Jenny Wheatley
Visit artist website
Website: www.foodforhunters.com
Instagram: @foodforhunters
Facebook: www.facebook.com/foodforhunters